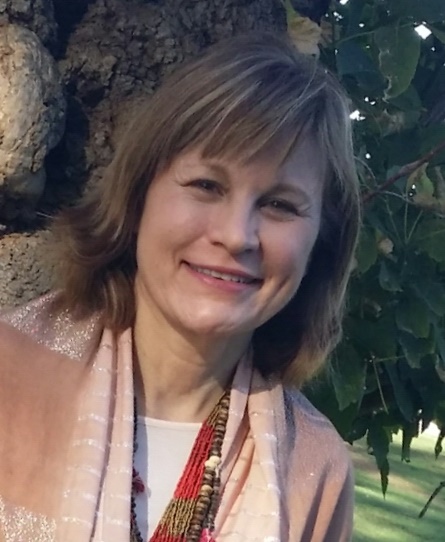 Reverend Geraldine Colvin (Rev) has served as Minister of Unity Northwest of Indiana since June 2000. A native of the Chicago area, Rev lived for 10 years in Washington, D.C. as a young adult where she served as a Licensed Unity Teacher at Unity of Washington, D.C.
Ordained in 1995 from Unity Worldwide Spiritual Institute, Unity Village, Missouri, Reverend Geraldine earned a full scholarship for Excellence in Ministry and chaired Unity's first World Day of Prayer in September 1994. The World Day of Prayer is now an annual international event. After ordination, Reverend Geraldine served at Unity Church of Traverse City, Michigan from 1995-1999.
Reverend Geraldine is an innovator. Under her leadership Unity of Northwest Indiana was chosen to participate in the Transformation Experience (TE), a cutting-edge leadership program of Unity Worldwide Ministries. The TE program incorporated integral ministry practices including shifting from minister-centric to Mission-centered.
During her ministry at UNWI, Reverend Geraldine:
Hosted the Good News weekly radio program for over 12 years
Was the Director of Wee Wisdom Preschool 2000-2011
Served on the former Radio Media Ministry Team of Unity Worldwide Ministries
Served two terms on the Great Lakes Unity Regional Board of Trustees
Served as member of the Great Lakes Unity Regional Peace Worker Team
She currently serves on the Board of Trustees of Unity Arts Ministry and the Touching the Stillness Prayer Ministry.
Dedicated to lifelong learning, Rev Geraldine's certifications include:
Certified Trainer for Healthy Congregations
Certified Coach of Quantum Living (The Art & Practice of Living With Nothing and No One Against You); originally certified 2010; re-certified 2020.
Facilitator of The Work of Byron Katie since 2004; graduate of The School for the Work (2008). (The Work is a profound process of inquiry that results in lasting peace and transformation of consciousness.)
Certified Yoga Instructor, Breathe For Change 2018
Purdue University Northwest - Organizational Leadership program
Graduate, Bowen Family Systems Theory, Lombard Mennonite Peace Center
Completed Unity Peace Worker Training, Unity Worldwide Ministries
Certified in Thriving, Coherent, Integral Leadership, Unity Worldwide Ministries
Rev is a grateful cancer survivor; she is dedicated to her family, meditation and ministry. She is a lifelong vegetarian, avid reader, and loves nature and animals.